NSF Funding
Applying for funding from the National Science Foundation
The National Science Foundation (NSF) was established by Congress in 1950 to further fundamental research across all non-medical scientific fields. With an annual budget of $8 billion (FY19), NSF supports almost a quarter of federally-funded research at colleges and universities in the US, including in several fields at GUMC.
Finding Funding Opportunities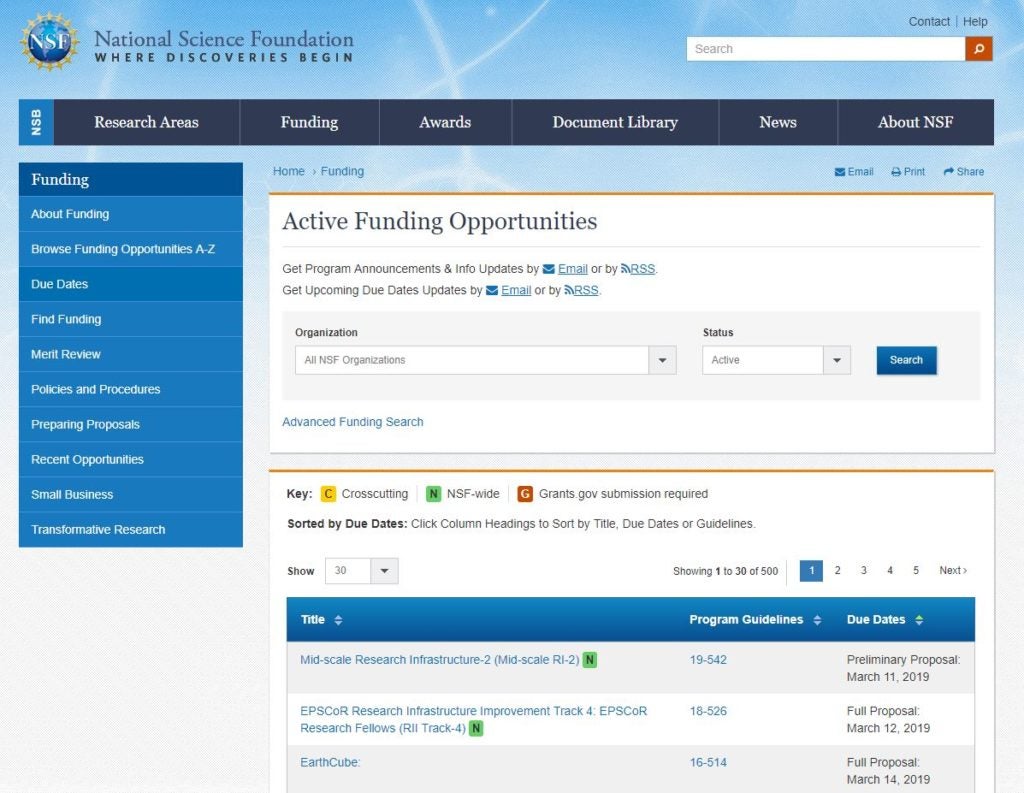 NSF provides a list of all active funding opportunities, searchable by keyword, research area, due date, or funding type. NSF opportunities are also searchable in Grants.gov.
Finding NSF Awards and Program Officers
NSF's awards search makes it easy to find current and expired awards. Searching NSF's database can help researchers identify if funding has been made in relevant research areas or if similar projects have been funded. The awards search will also identify program officers in charge of the awards.

Each scientific directorate also has its own page on the NSF website, with descriptions of all programs and competitions within its portfolio. Cognizant program officers and program management staff are usually listed as well. Prospective applicants are encouraged to contact program officers prior to submission to discuss their research and its suitability for NSF funding.
NSF Policies and Procedures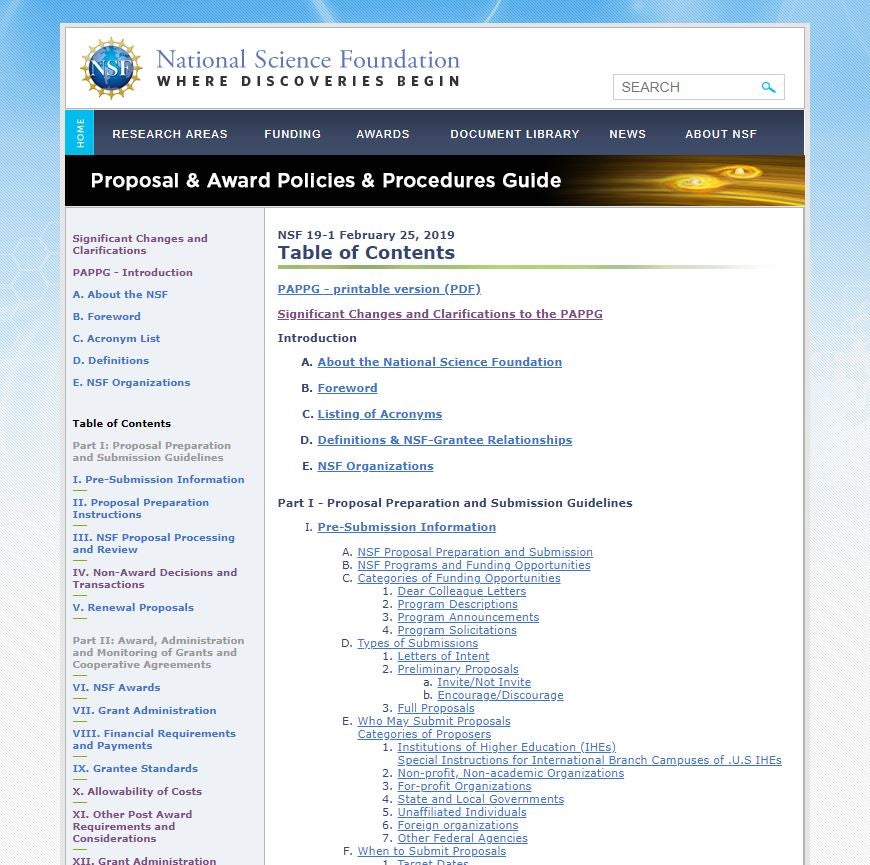 The Proposal & Award Policies & Procedures Guide is NSF's handbook for proposal development and award management. Prospective grantees will find all relevant information about proposal content, formatting, allowable documents, and more in Part I of the document. The PAPPG is updated annually. The current version is NSF 19-1, effective February 25, 2019.
Applying to NSF
To learn more about applying to NSF or to begin an application for funding, please contact RDS' NSF coordinator or request an appointment.
NSF News and Discoveries