DOD Funding
Applying for funding from the Department of Defense
Through the Congressionally Directed Medical Research Programs (CDMRP), the Department of Defense supports biomedical research in response to the needs of the American public, service members, and Congress. CDMRP funds high risk, high impact projects that may not receive funding from other agencies, seeking cures or new technologies that will improve patient care.
Finding CDMRP Funding Opportunities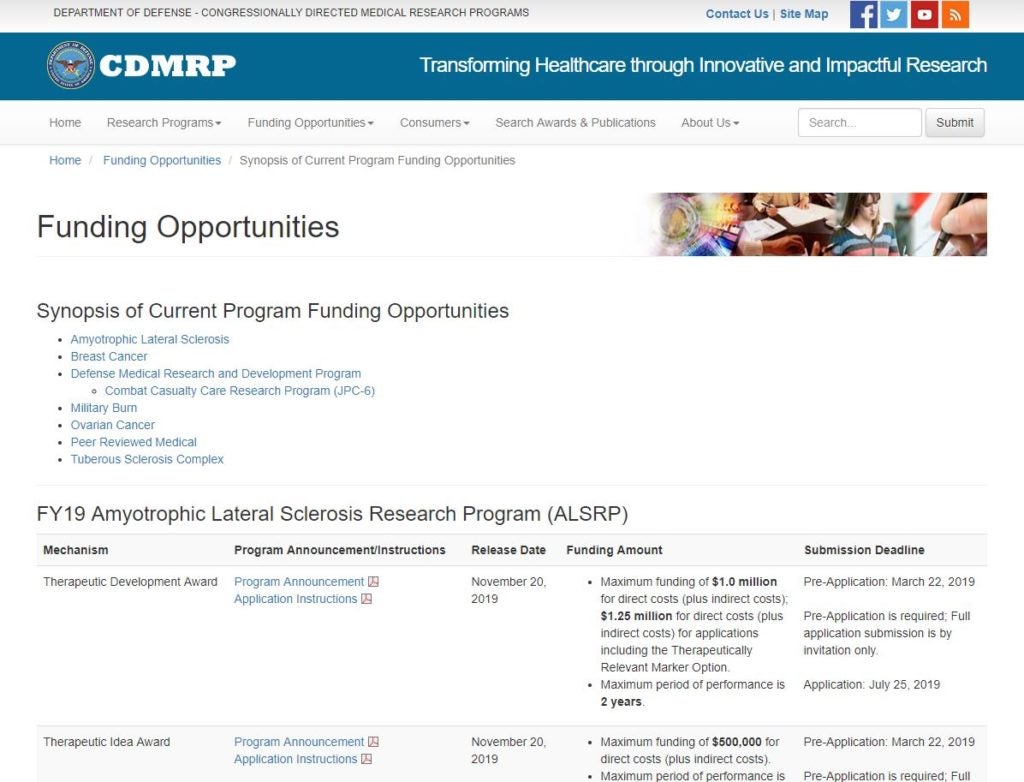 The Synopsis of Current Program Funding Opportunities outlines all research programs currently accepting pre-applications or proposals. CDMRP also posts pre-announcements of funding opportunities with program descriptions and anticipated application release dates. All CDMRP funding can be found in Grants.gov as well.
Finding CDMRP Research Programs and Awards
CDMRP's Research Programs cover a wide array of medical research areas. Each research program page contains information on that program's strategic plan, recent awards, and programmatic panels. Unlike other agencies, CDMRP does not publish information about program officials. Any questions relating to program announcements or submission requirements should be directed to the Awarding Agency Contacts listed in the individual announcement or the Agency Contacts in the corresponding application instructions.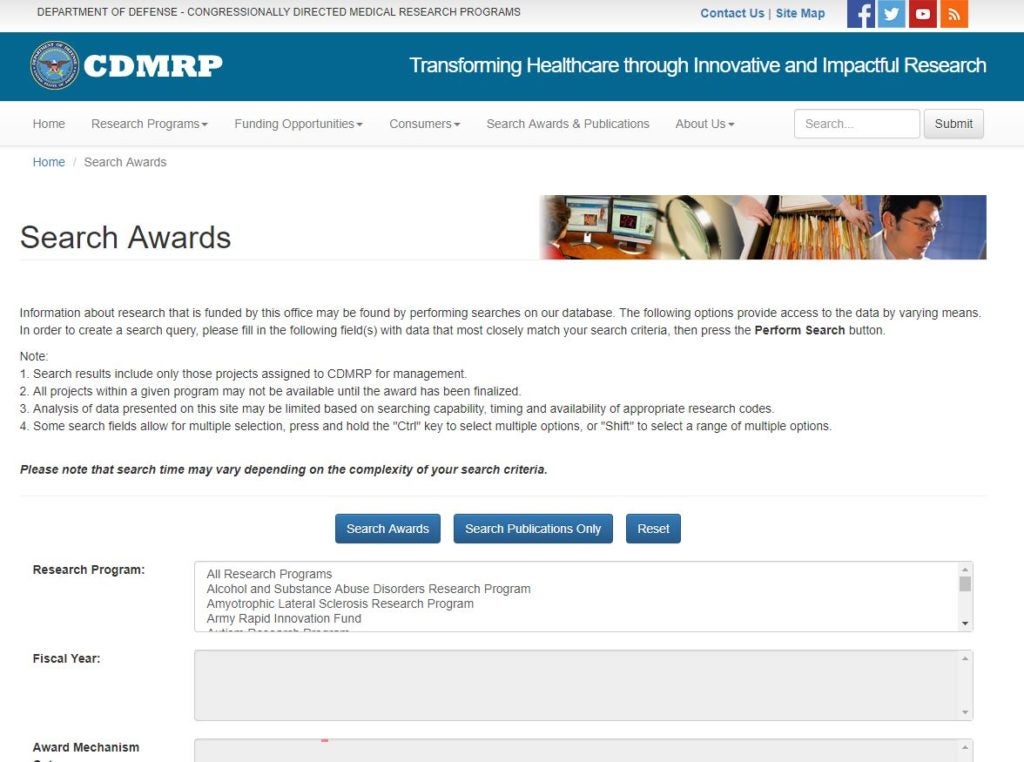 An Awards Search is available to search all funding since CDMRP's inception, as well as publications resulting from awards. Public and technical abstracts of awards are both available.
Applying to DOD's CDMRP
To learn more about CDRMP funding opportunities or to begin your pre-application or full application, contact your department's RDS proposal specialist or make an appointment.