Corporate & Foundation Funding
Applying for funding from corporations and foundations
Science philanthropy contributed about $3 billion to basic research funding in 2015. Groups like the Science Philanthropy Alliance bring organizations together to support basic science research as federal funding has remained stagnant or declined in recent years.
Finding Funding Opportunities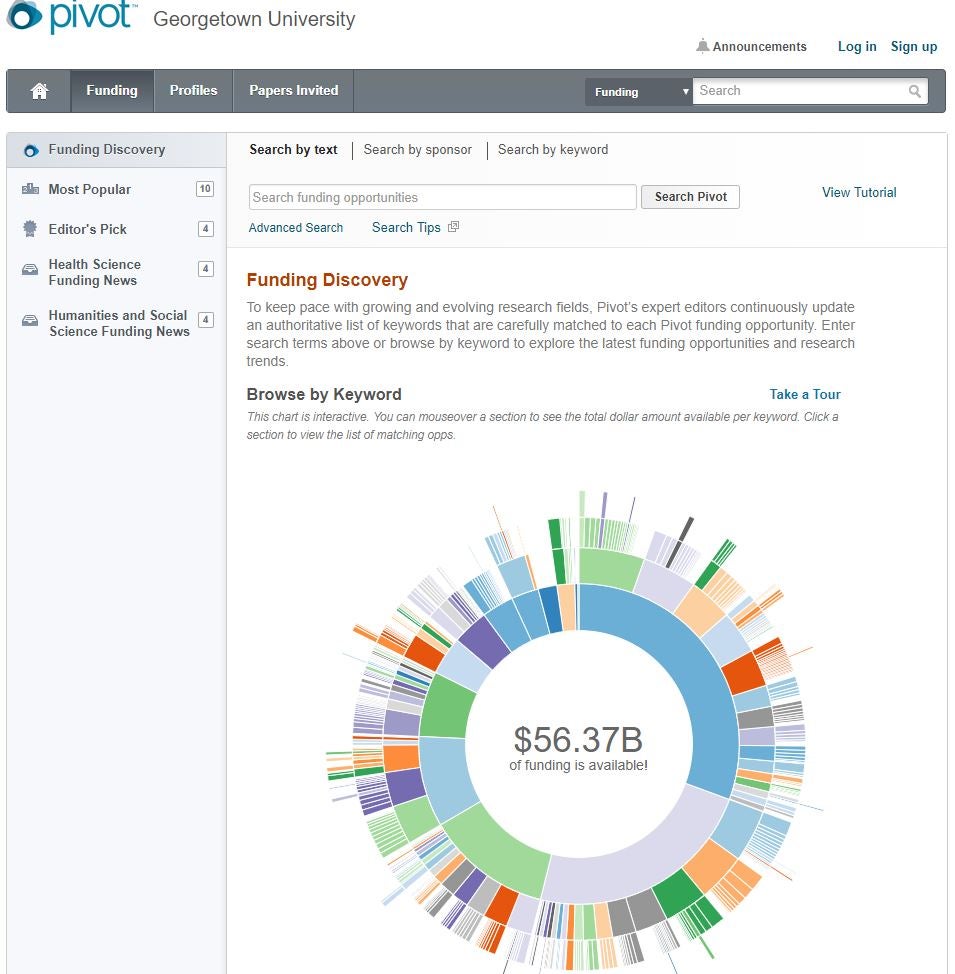 Pivot provides comprehensive funding opportunity searches across all scientific fields and funding sources, including corporations and foundations. Use your Georgetown NetID to log in. Completing your profile in Pivot will allow you to automatically receive relevant funding notifications based on your expertise.
Additional guides for philanthropic funding are the Foundation Directory, Philanthropy News Digest, and GuideStar.
Georgetown Corporate & Foundation Relations
Georgetown's Corporate & Foundation Relations office maintains a database of grant opportunities tailored to GUMC research. RDS provides up to date information on research at GUMC to help CFR match donor gifts to research programs. CFR can also work with researchers to assist in identifying philanthropic dollars for their research. Contact Corporate & Foundation Relations to learn more.
Applying for Corporate and Foundation Funding
All applications for corporate and foundation funding are ultimately submitted via RDS, to ensure adherence to funder and University guidelines. To learn more about applying for non-federal funding or to begin an application, contact your department's RDS proposal specialist or make an appointment.